Introduction
The recycling of PP and PE plastic films and woven bags has always been a complex process, requiring multiple steps and machines. The Water Ring Pelletizer for Clean PP and PE Plastic Film/Woven Bags is an advanced solution that streamlines this process by combining crushing, compacting, plasticization, and pelletizing into a single stage. This results in high-quality pellets that can be directly used in various production lines, enhancing your bottom line.
Working Principle
Feeding: The machine employs a belt conveyor to feed plastic scraps like films and raffias into the compacting room. For roll scraps, an optional roll hauling off device is available. The feeding speed adjusts automatically based on the compactor's room capacity. A metal detector can also be integrated to halt the system if metal is detected.
Shredding and Compacting: Rotatory blades in the compactor cut up the incoming scraps, generating frictional heat that shrinks the material just below their agglomerating point. This optimally designed guide structure directs the material into the extruder screw, enabling fast and stable feeding.
Plasticization and Degassing: A specialized single screw extruder gently melts the pre-compacted material. A double-zone vacuum degassing system efficiently removes volatiles, making it especially suitable for heavy printed film and moist materials.
Melt Filtration: The machine employs a segmented filtering principle to reduce the frequency of filter sieve changes, ensuring a smoother operation.
Water-ring Pelletizing: This is the standard granulating method used, coupled with an advanced dewatering vibration sieve and horizontal-type centrifugal dewatering for high-performance dried pellets.
Technical Specifications
Model Size
Efficiency Volume (Liter)
Motor Power (KW)
Diameter of screw (mm)
L/D
Motor Power (KW)
Throughput Rate
(kg/h)
RM80
300
37
80
36
45/55
160-220
RM100
500
55
100
36
90/110
300-380
RM120
800
90
120
36
132
450-480
RM140
1000
110
140
36
160/185
500-650
RM160
1200
132
160
34
220/250
800-1000
RM180
1400
315
180
34
315
1000-1200
Images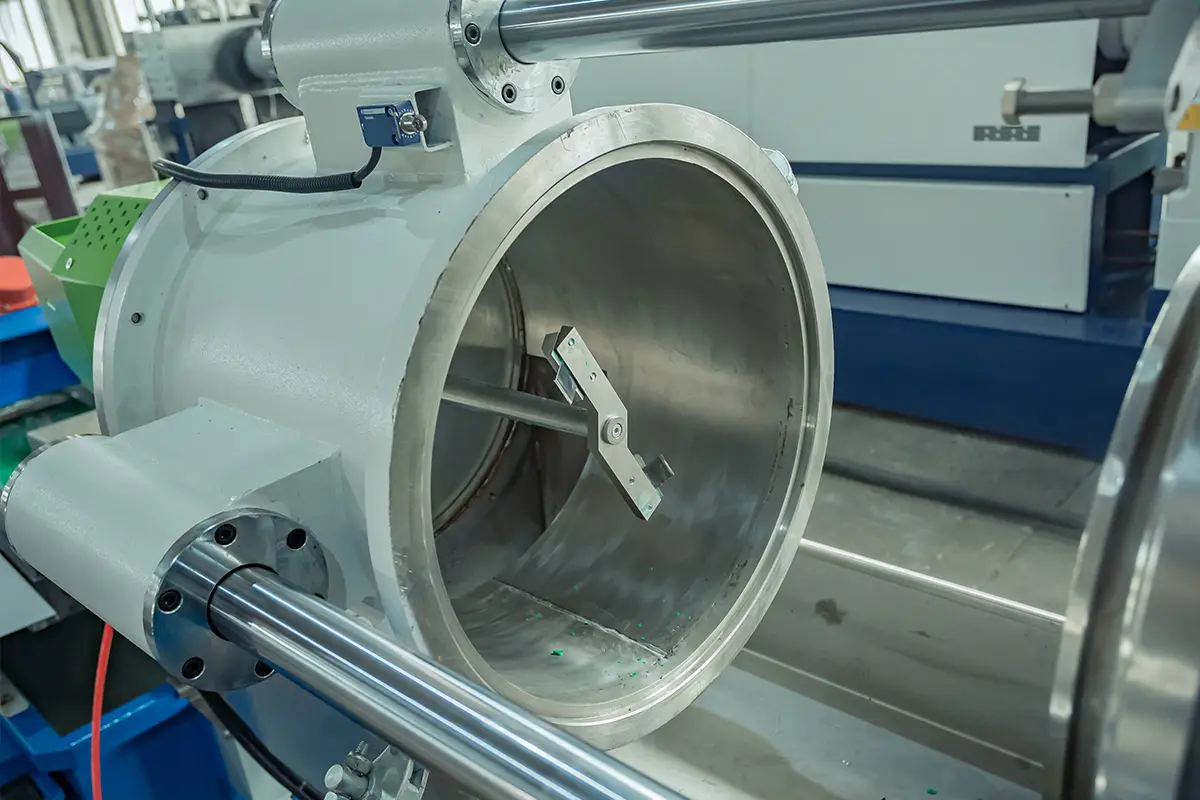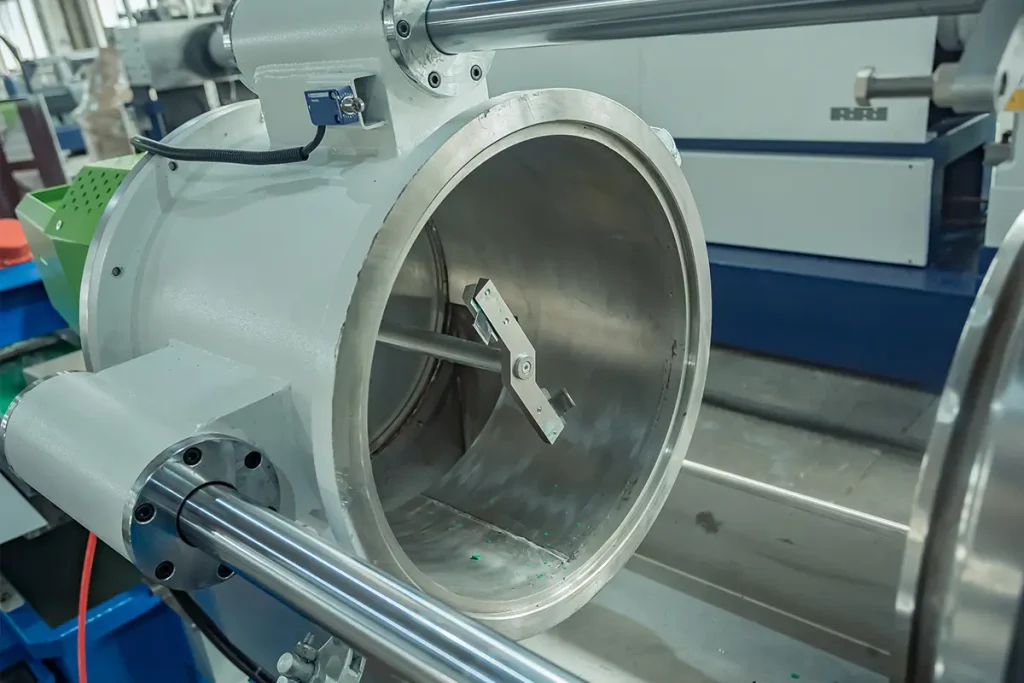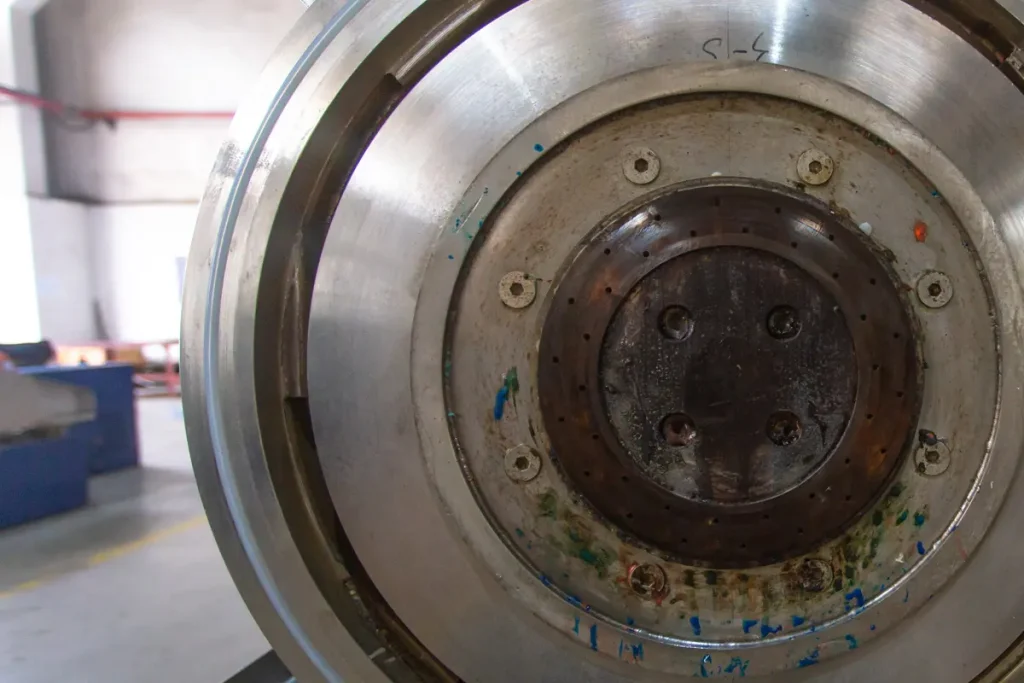 Conclusion
The Water Ring Pelletizer for Clean PP and PE Plastic Film/Woven Bags offers an optimal and advanced solution for plastic recycling. By streamlining multiple processes into a single stage, it not only improves efficiency but also contributes to a more sustainable future.
Warranty
All recycling machines come with a 1 year limited warranty.
All of our products can be customized according to customer requirements.
INQUIRIES
To get the latest prices and lead times, send us a message using the form below.