The Standard Plastic Granulator is a marvel of modern recycling technology. Designed specifically for the efficient processing of plastic waste, this machine can transform various types of plastic products, including bottles, pipes, containers, and woven bags, into small particles. These particles are then ready for subsequent processing, making the granulator a vital tool in the plastic recycling process.
The Working Principle of the Plastic Granulator
At the heart of the Plastic Granulator is a rotating cutter wheel. This wheel quickly cuts and crushes plastic waste into small pieces. These pieces then enter a sieve hole with the rotation of the cutter wheel, where they are further crushed into tiny particles. These particles can be directly used for plastic product manufacturing or undergo further processing and recycling.
The Benefits of the Plastic Granulator
The Plastic Granulator is a staple in plastic recycling, waste disposal, and granulation. By using this equipment, we can minimise waste pollution to the environment, reduce waste disposal costs, and facilitate plastic recycling. Moreover, the Plastic Granulator is easy to operate, safe, and reliable. It can be adjusted and optimised according to different material characteristics and processing requirements.
In essence, the Plastic Granulator is an efficient, reliable, and environmentally friendly machine. It plays a crucial role in the recycling and utilisation of plastic waste, providing an effective technical means for sustainable development.
Technical Parameters and Working Principle
Our standard heavy-duty plastic granulator machines, sometimes referred to as plastic crushers, are essential in the plastic recycling industry. The plastic granulator machine operates with an open rotor mounted with heavy-duty knives. These knives can be arranged in either a double-scissor cut or v-shape array based on your needs.
As the rotor spins at high speeds, its knives come into contact with stationary knives mounted within the cutting chamber. The material is continuously cut until it is small enough to pass through a screen filter. Our filter screens typically range from 10mm to 100mm, but can be customised according to your requirements. Our standard plastic granulator contains 12 rotor knives and 3 stationary knives. All knives use ultra-durable D2 (equivalent to SDK11) high-carbon, high-chromium steel, ensuring the longest usage times before requiring sharpening. The knives are easily adjustable with hydraulic-assisted access to the cutting chamber.
Main Technical Parameter
| Model | GSH-500 | GSH-600 | GSH-700 | GSH-800 |
| --- | --- | --- | --- | --- |
| Rotating speed(rpm/min) | 550 | 500 | 428 | 370 |
| Rotary diameter(mm) | Φ500 | Φ600 | Φ700 | Φ800 |
| Main motor power | 45kW | 55kW | 90kW | 110kW |
| Knife material | SKD11 | SKD11 | SKD11 | SKD11 |
| Capacity(kg/h) | 500-800 | 800-1500 | 1500-2000 | 2000-2500 |
Our standard heavy-duty plastic granulator machines, sometimes called plastic crushers, are essential machines in theplastic recycling industry.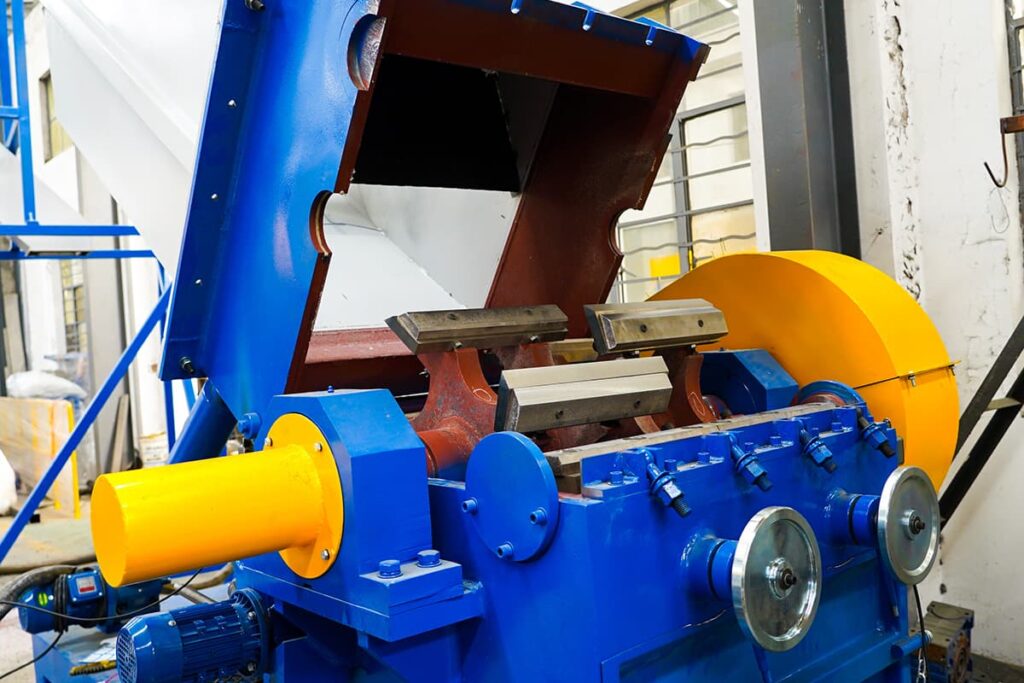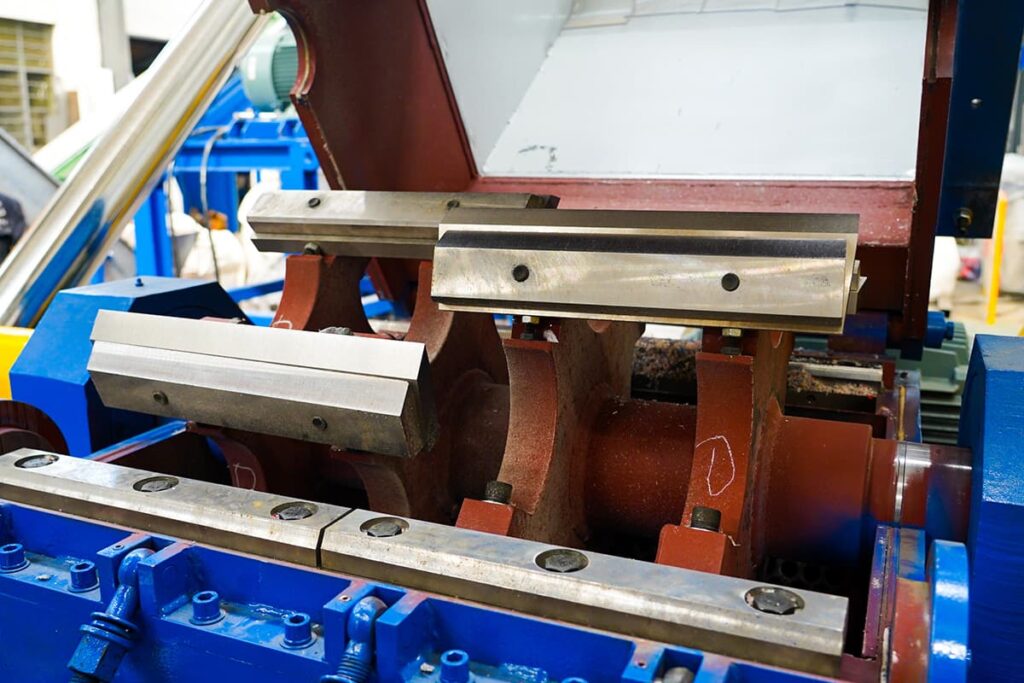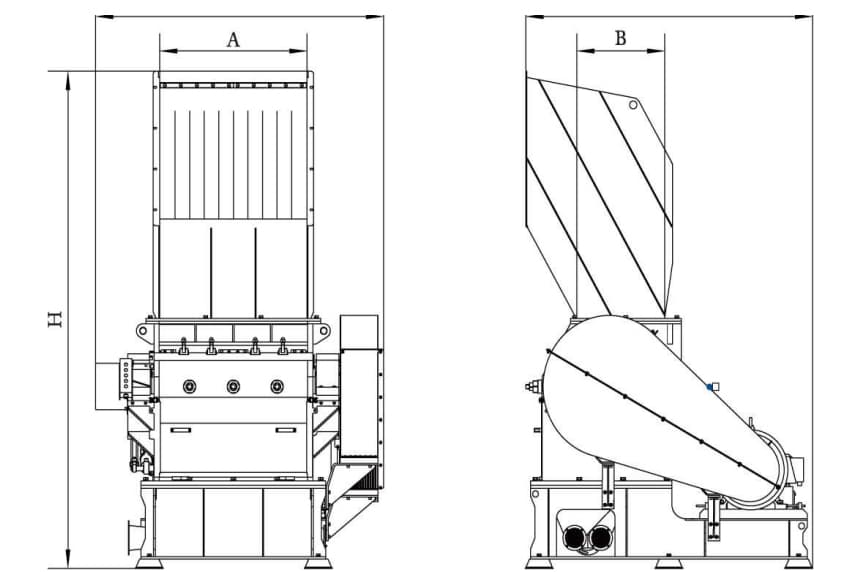 Warranty
All recycling machines come with a 1 year limited warranty.
INQUIRIES
To get the latest prices and lead times, send us a message using the form below.