Shredding lengthy plastic pipes, especially those made of HDPE (High-Density Polyethylene), has always posed a challenge due to their extended length and the intricacies involved in feeding them into traditional shredding machines. However, with the introduction of the HDPE Pipe Shredder Machine, this process has been revolutionised.
Introduction
The HDPE Pipe Shredder Machine is a groundbreaking solution designed to enhance the efficiency of recycling plants dealing with long plastic pipes. This innovative machine is a testament to the advancements in recycling technology, ensuring that HDPE pipes are processed with ease and efficiency.
Working Principle
The machine boasts a horizontal feeding dock, a unique feature that simplifies the task of feeding long plastic pipes. Once a pipe, even those as long as 5 meters with diameters reaching up to 650 mm, is placed on this dock, a hydraulic arm takes over. This arm automatically feeds the pipe into a single-shaft shredder machine. The result? Regrind material of approximately 120mm x 40mm in size. For those in need of even smaller regrinds, these larger chips can be further reduced in size using a plastic granulator machine, achieving sizes under 20mm.
Specifications
| Model | Rotor Diameter | Rotary Speed | Motor Power | Capacity |
| --- | --- | --- | --- | --- |
| CS-600 | ⌀600 mm | 60 rpm | 2x 37 kw | 1200 kg/hr |
| CS-800 | ⌀800 mm | 46 rpm | 2x 45 kw | 2000 kg/hr |
| CS-1000 | ⌀1000 mm | 40 rpm | 2x 55 kw | 1500 kg/hr |
| CS-1500 | ⌀1500 mm | 30 rpm | 2x 75 kw | 2000 kg/hr |
Images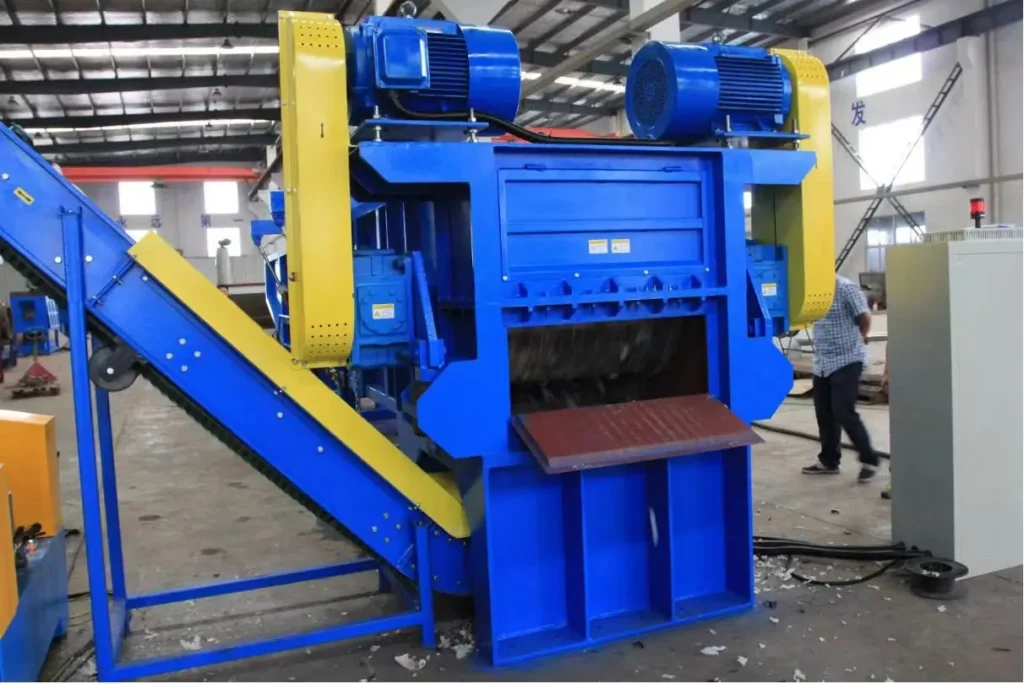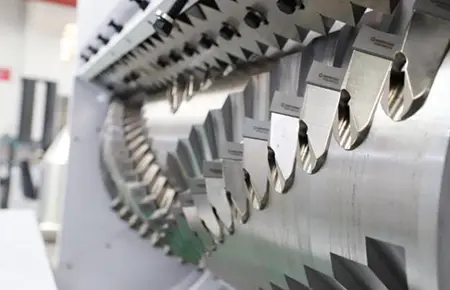 Conclusion
In conclusion, the HDPE Pipe Shredder Machine is a game-changer in the world of plastic recycling. Not only does it save time and reduce manual labour, but it also ensures that HDPE pipes are recycled efficiently, contributing to a greener planet. With a 1-year limited warranty, it's an investment that promises reliability and performance.
INQUIRIES



To get the latest prices and lead times, send us a message using the form below.