Introduction
In the ever-evolving landscape of plastic recycling, the Single-Screw Plastic Pelletizing Machines stand out as a state-of-the-art solution. These machines, equipped with Heat Wave Stabilization™ technology, offer uniform heat distribution, ensuring the production of high-quality plastic pellets. Whether you opt for a single or double-stage arrangement, these machines come standard with features that drive efficiency and reduce operational hiccups.
Working Principle
The core of these pelletizing machines is a high-precision gearbox that quietly yet steadily drives the screw shaft. This movement propels the molten plastic forward through the barrel. The barrel and screw shaft are crafted from specially blended steel, fortified with gas nitriding technology to resist corrosion and wear. Super mute blower fans along the barrel length provide centralized temperature control, ensuring optimal performance.
Technical Specifications

Heat Wave Stabilization™: Ensures uniform heat distribution.
High-Precision Gearbox: Drives the screw shaft smoothly.
Quality Material: Barrel and screw shaft made of specially blended steel.
Temperature Control: Centralized meter and PID control.
| | | | | |
| --- | --- | --- | --- | --- |
| Model #: | Screw Diameter: | L/D: | Driving Motor: | Output: |
| SJ-100 | ⌀100mm | 20/32 | 45-55 KW | 100-200 KG/H |
| SJ-120 | ⌀120mm | 20/32 | 55-75 KW | 100-200 KG/H |
| SJ-150 | ⌀150mm | 20/32 | 75-90 KW | 200-300 KG/H |
| SJ-180 | ⌀180mm | 20/32 | 90-132 KW | 200-400 KG/H |
| SJ-200 | ⌀200mm | 20/32 | 160-280 KW | 600-800 KG/H |
Images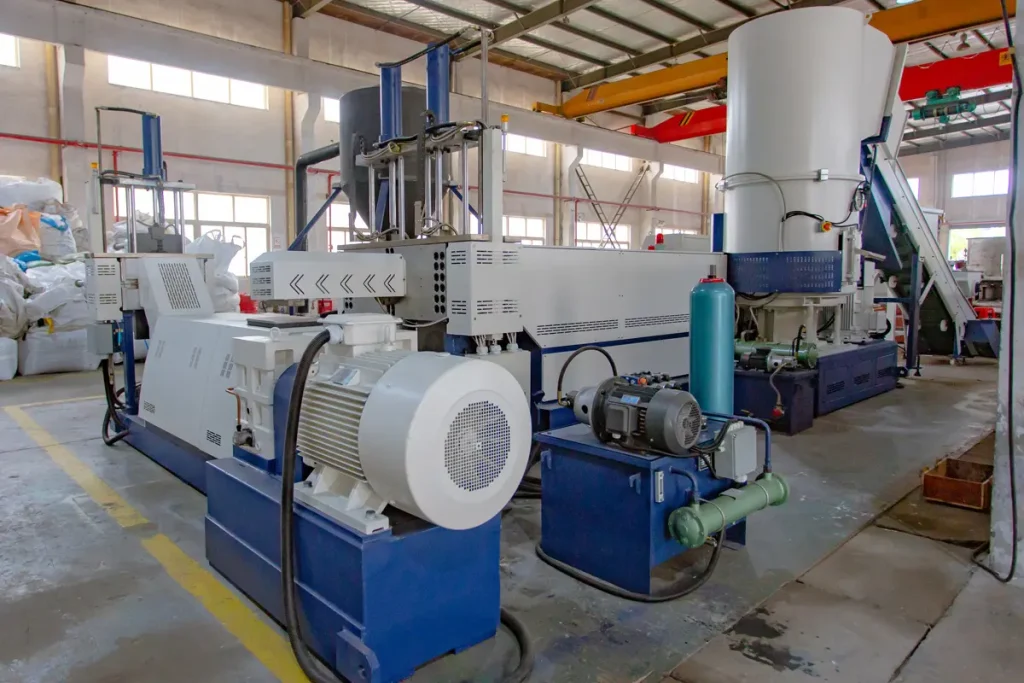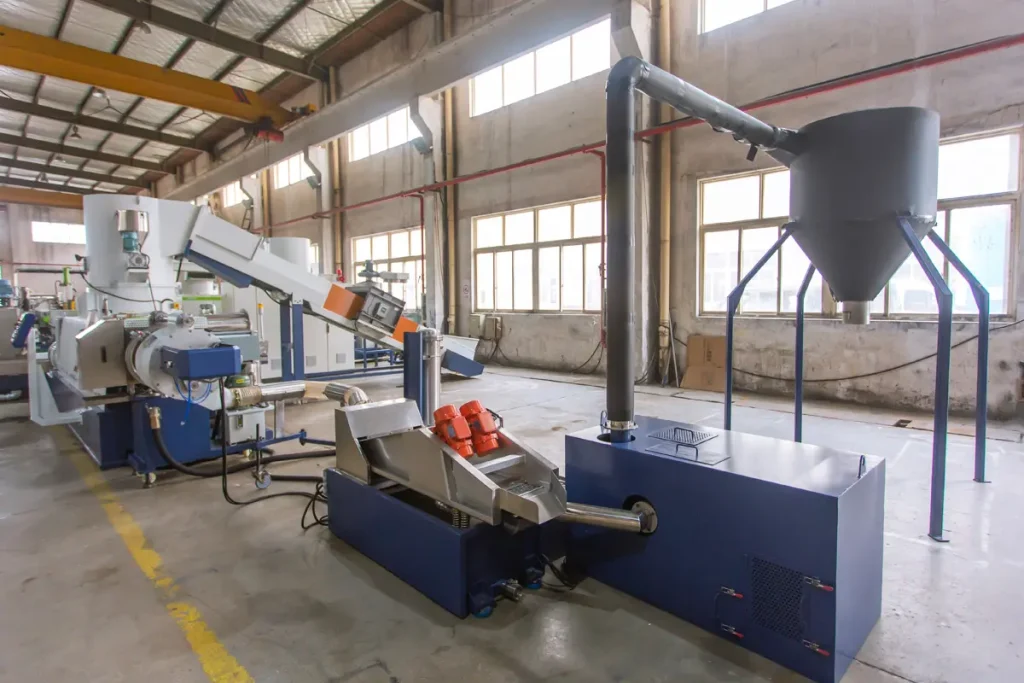 Additional Features
Depending on your pelletizing preference, you can opt for either "melt pelletizing" or "strand pelletizing." The machine can be equipped with a water-ring cutter or pellets granulator with a water tank for added flexibility. To enhance automation, a vertical dewatering machine with a blower to a product silo can also be implemented.
Conclusion
The Single-Screw Plastic Pelletizing Machines are not just equipment; they are a comprehensive solution for plastic recycling. With their advanced features and robust build, they offer an efficient and sustainable way to recycle plastics, making them an invaluable asset for any recycling operation.
Warranty
All recycling machines come with a 1 year limited warranty.
All of our products can be customized according to customer requirements.
INQUIRIES
To get the latest prices and lead times, send us a message using the form below.