Introduction
In the world of recycling, efficiency, and compactness are key. This is where balers, specifically designed for cans, PET bottles, and oil tanks, come into play. These machines are an essential part of waste management and recycling processes, helping to compact recyclable materials into manageable, transportable units.
While there are automatic balers, manual baling machines require an operator to load materials and manually secure the finished bales. Despite requiring more labor, manual balers offer flexibility and control in the baling process. Typically, a proficient operator can tie between 4 to 7 bales, and it takes approximately 8 to 15 minutes to pack a bale.
Features
The machine features an automatic chain bale ejector for quick and easy bale removal.
Safety is ensured through a mechanism that stops the ram from moving downwards when the feeding gate is open.
An independent emergency stop also contributes to safe operation.
The machine has both Euro and U.S standard anti-rebound gate structures for added safety during operation.
A special ram guides design prevents the platen from sloping due to uneven material feedings during compression.
Long-lasting NOK seals from Japan are used, ensuring durability of the seals.
The machine uses A.M.C oil pipe joints from Japan, preventing oil leakage issues.
Lastly, a unique motor-pump combination with direct-crossed connection guarantees 100 percent concentricity, replacing common coupling connections and extending pump lifespan.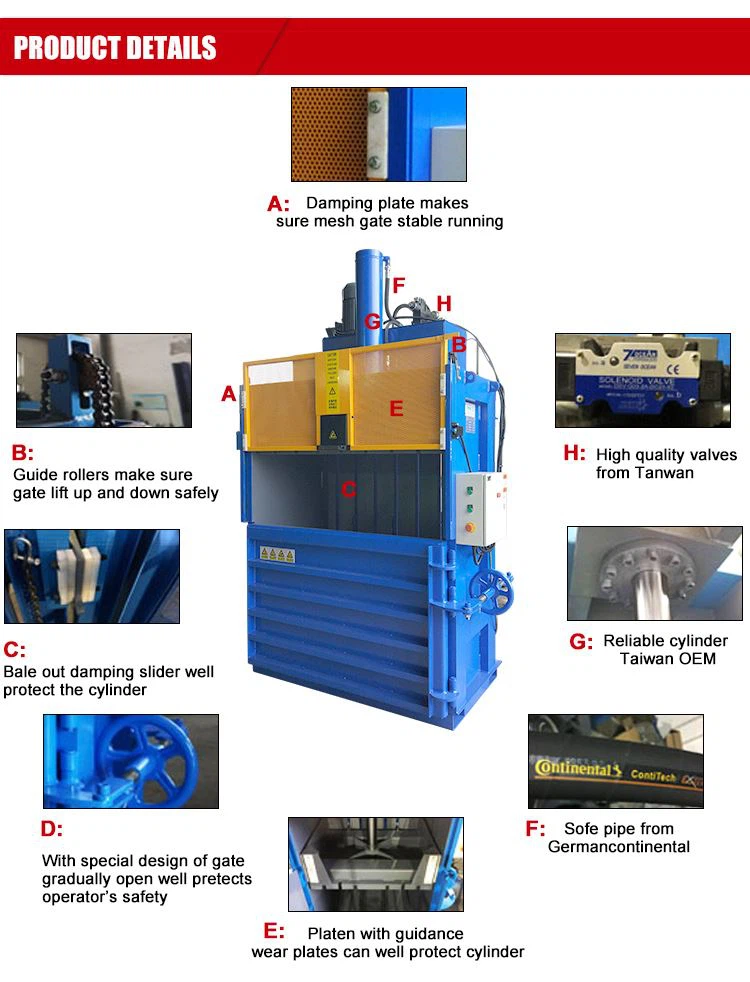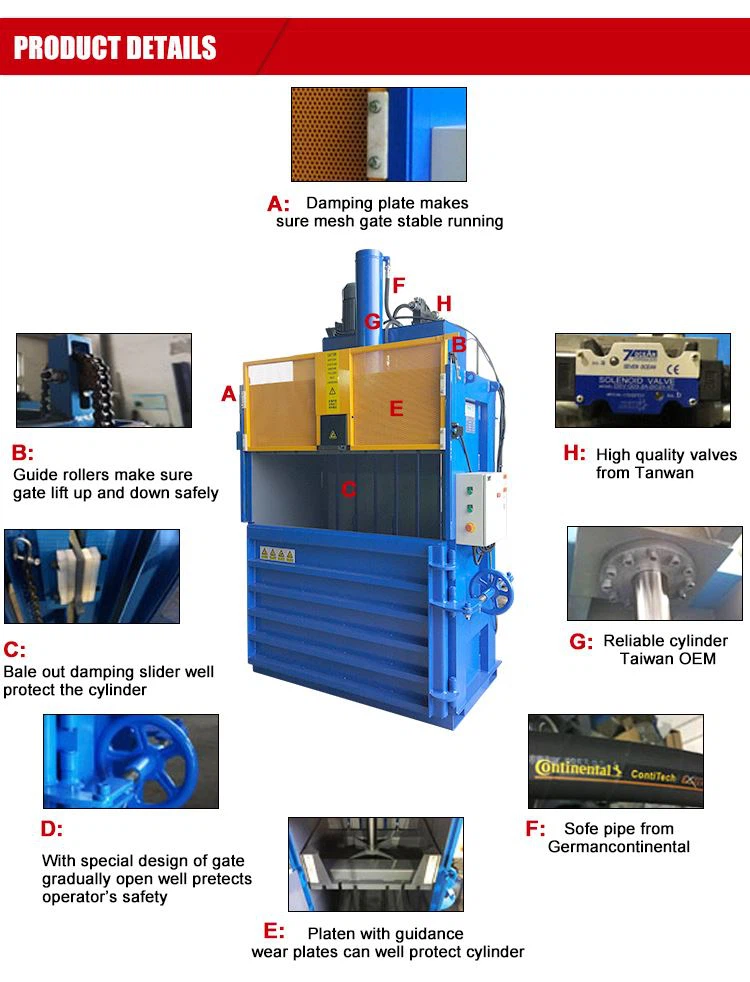 Specifications
| | | | | |
| --- | --- | --- | --- | --- |
| Model | RTM-300KL8060 | RTM-400KL10060 | RTM-500KL11070 | RTM-800KL12080 |
| Pressure | 30tons | 40tons | 50tons | 80tons |
| Feed Opening Size(L*H) | 800*500mm | 1000*500mm | 1100*500mm | 1200*500mm |
| Baling Chamber Height | 1500mm | 1500mm | 1500mm | 1700mm |
| Bale Size (L*W*H, H is adjustable) | 800*600*(200-1000)mm | 1000*600*(300-1000)mm | 1100*700*(300-1000)mm | 1200*800*(300-1200)mm |
| Bale Weight | 30-120kgs | 60-180kgs | 90-270kgs | 200-380kgs |
| Power | 5.5kw | 7.5kw | 7.5kw | 15kw |
| Machine Weight | 1400kgs | 1700kgs | 1900kgs | 2500kgs |
| Machine Overall Dimension | 1280*850*3300mm | 1480*1000*3400mm | 1600*1100*3500mm | 1700*1200*3900mm |
For more information on balers or other recycling machinery, feel free to reach out to us. We're always here to help you enhance your recycling efforts.
INQUIRIES



To get the latest prices and lead times, send us a message using the form below.